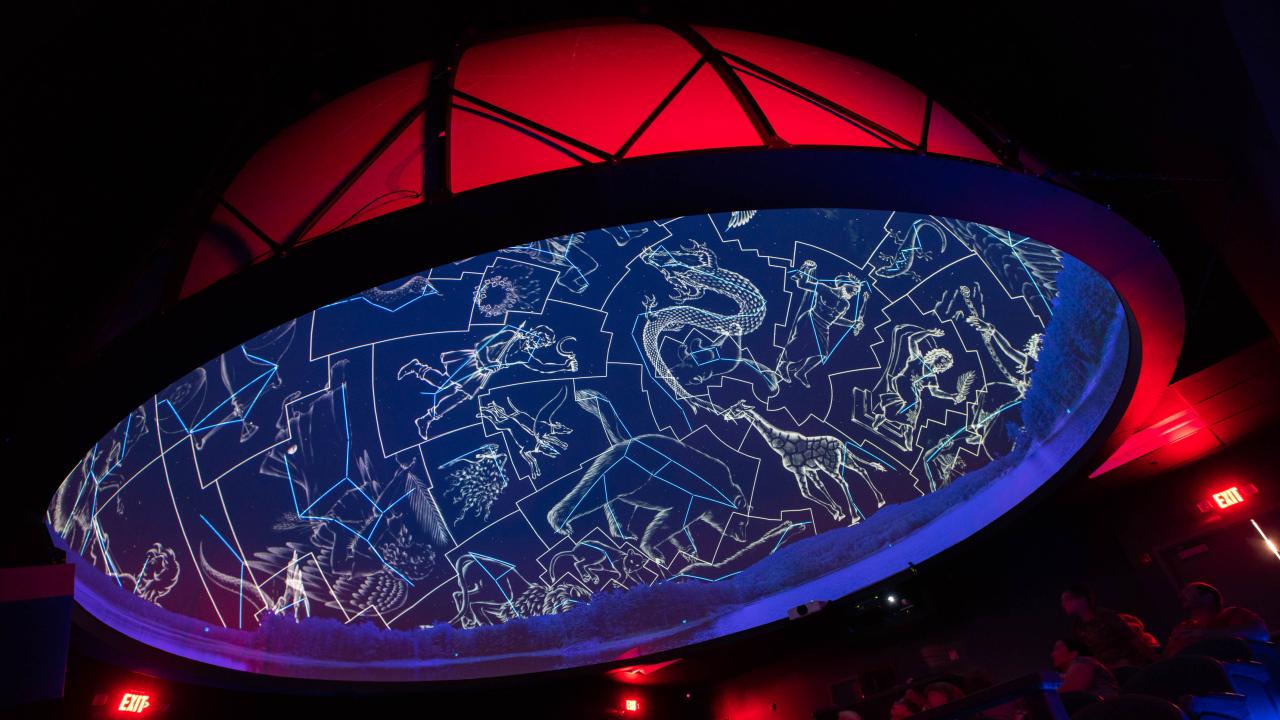 SciDome
The SciDome is a planetarium that delivers a stunning visual exploration of our universe. Inside is a 60-seat theater outfitted with a 30-foot tilted dome to immerse viewers in out-of-this-world adventures.
Exploration as Limitless as the Universe
The SciDome, established through an exceptional public/private partnership between Ohio State Newark and The Works: Ohio Center for History, Art & Technology, inspires and entertains the inner scientist in all of us. As a shared facility, the SciDome is open to The Works' guests and school tours as well as Ohio State Newark classes and programming.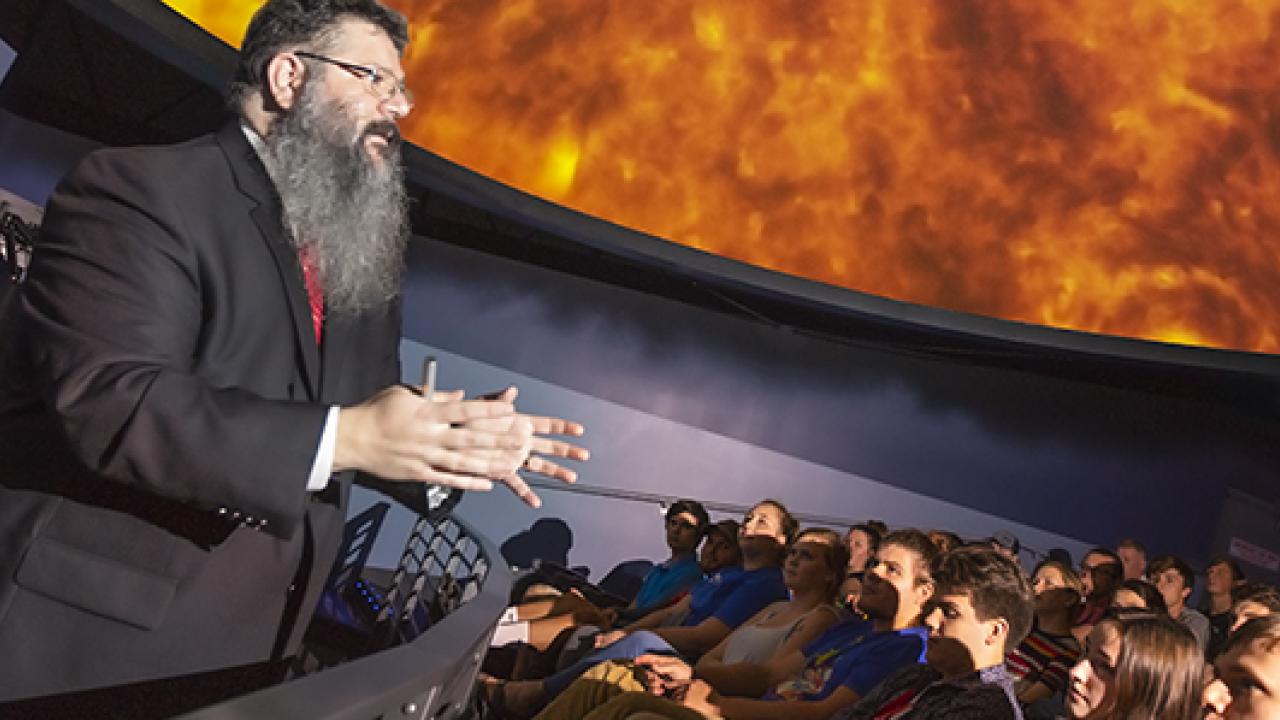 SciDome Director: Michael Stamatikos, PhD
Stamatikos is an assistant professor of physics and astronomy and a researcher at Ohio State's Center for Cosmology and Astroparticle Physics. Stamatikos — widely recognized for his work on Swift, a NASA satellite mission that was ranked the best science mission in its class in two consecutive NASA biennial senior reviews — serves as The Works' Chief Science Officer.
The SciDome is located at The Works' campus in downtown Newark.
55 S. 1st Street
Newark, Ohio 43055
For hours and admission, refer to The Works.
The SciDome serves as a classroom for Ohio State Newark students. Its high definition projection brings the universe into vivid detail, while the intimate space invites class discussion and engagement. Astronomy 1143 Cosmology: History of the Universe is offered entirely in the SciDome each autumn semester. Other disciplines – such as biology, anatomy and geology – may
also utilize the SciDome for individual class sessions.
Daily Events
SciDome live planetarium shows are scheduled daily during The Works' normal business hours. The SciDome is free with paid admission or membership to The Works.
Check The Works' calendar for upcoming shows.
This public outreach program of Ohio State Newark is aimed toward adults who have a craving for lifelong learning. Grab a seat, relax and get an inside view of the science that makes our world. The cost is $10 for non-members and free for members. Reservations are recommended. Click each title for more information and to reserve your seat.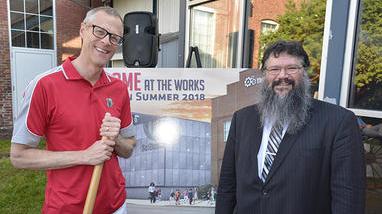 The stars aligned for Michael Stamatikos, PhD, in 2015 when he found himself in front of the Ohio State Newark board with the opportunity to share his desire for a planetarium in Newark. Six months later, he presented to the joint boards of Ohio State Newark and The Works. The central Ohio community quickly embraced this dynamic educational partnership with many private and corporate commitments culminating a highly successful fundraising campaign. The SciDome grand opening followed on June 9, 2018.