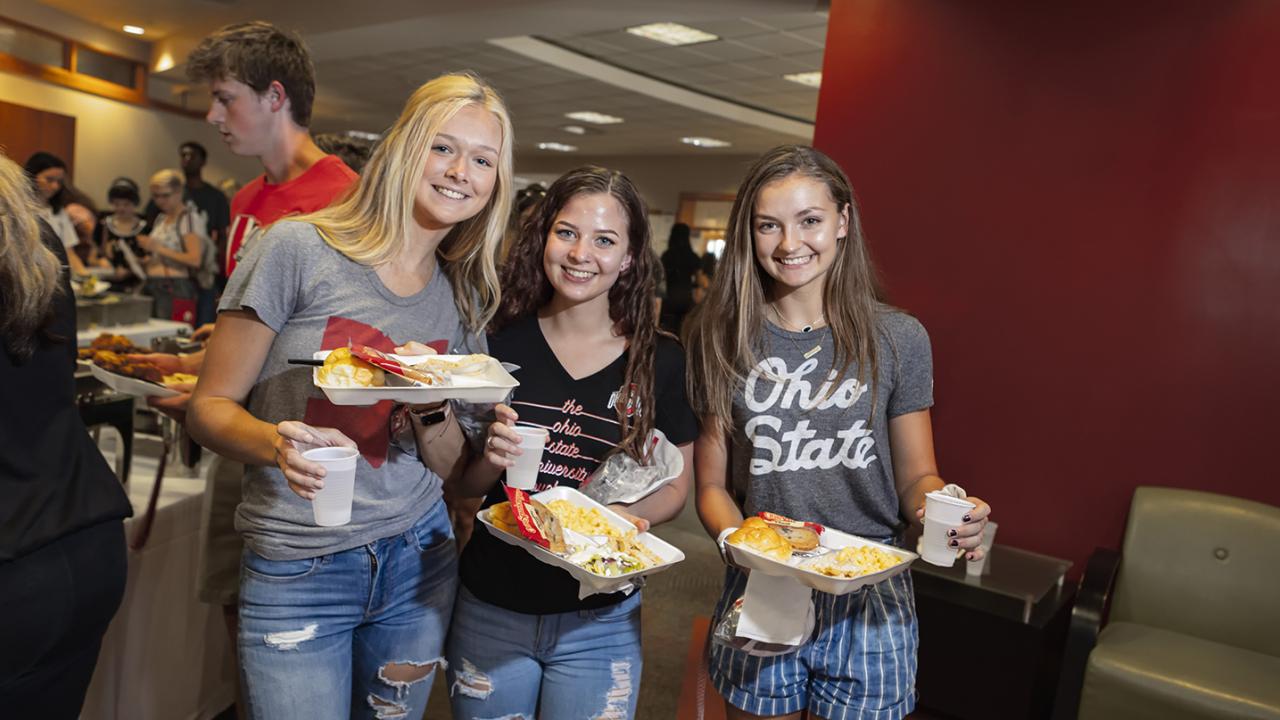 Campus dining
Table of Contents
The Table of Contents is our market-style dining operation featuring:
Breakfast served daily, including made-to-order Belgian waffles
Weekly comfort food rotations, including in-house smoked meats, build-your-own pasta bowls and Mexican platters
Baked potato bar
House-made soups
Grilled-to-order burgers, chicken and veggie burgers
Spicy chicken served with house-made chipotle mayo and chicken tenders
Fries, chili cheese fries, loaded fries, fried pickles, cheese curds and corn poppers
Whole or personal pizzas
Made-to-order panini station
Fresh deli sandwiches and salads
Variety of snack foods, frozen items, and grab-and-go items
Separate station for preparing allergen-safe meals
Gluten-free, vegan and vegetarian options
Bean Counter
The Bean Counter is a coffee shop featuring:
locally-roasted Crimson Cup coffee, cold brew iced and frozen drinks, and fruit smoothies
a variety of snacks and bottled beverages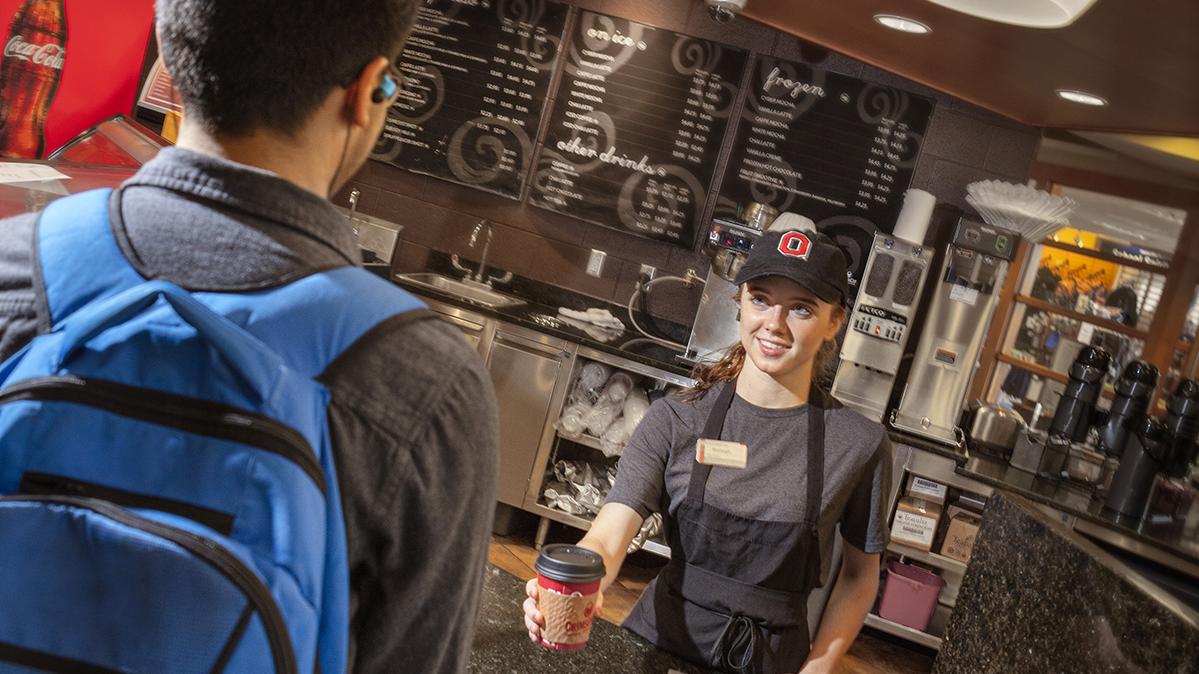 John L. and Christine Warner Library and Student Center
1219 University Drive
Newark, Ohio 43055
Hours:
Monday–Thursday: 8 a.m.–8 p.m.
Friday: 8 a.m.–7 p.m.
Saturday–Sunday: Noon–6 p.m.
Hours of operation vary by station, between semesters and on holidays. 
Ordering and pick-up procedures
1
All ordering will be done through Grubhub.
You can download the Grubhub app and set up an account. To order, choose OSU Campus, Table of Contents, place order and pay with an approved form of payment (credit card, debit card, BuckID and dining dollars). Contactless payments are preferred.
If you do not have a mobile device to place an order, a Grubhub ordering kiosk located at The Table of Contents is available.
2
When an order is complete, you will be notified that your food is ready for pickup.
Head to the designated pick-up station located at the front gate closest to the coffee shop.
Dining plans
Ohio State offers a range of dining plans to meet the needs of students for convenient, nutritious food.  
Campus Catering
Campus Catering is devoted to serving the faculty, staff, and student base of Ohio State Newark with professional quality catering service for their meetings, forums, and social events. Whether you're looking for a formal luncheon for six or a pizza party for sixty, you can count on us.
Email: SL-cdsnewarkcatering@osu.edu or garrabrant.19@osu.edu
Phone: 740.366.9201